Keynote Speakers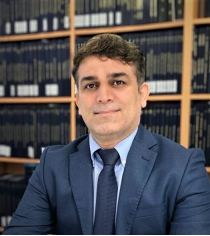 Prof. Dr. Seyed Mohammadreza
Swiss Institute of Management and Innovation
Title: The implication of Big Data in the Smart City Environment
Prof. Dr. Ghadiri is a multidisciplinary expert, and he has been involved in teaching, research, and supervision of diverse projects in different fields and disciplines including Civil Engineering, Transportation and Logistics, and Business for over 17 years. He is a competent scholar with over 80 publications including journals, conferences, patent, books, and book chapters. He is a preferred expert in smart city, smart mobility, and intelligent transportation system. During the past years, he has been invited as a Key-note speaker and guest professor by different institutions and event organizers from different countries including China, Iran, Spain, Poland, Switzerland, France, Vietnam, India, Myanmar, and Nigeria to deliver his speeches, share his research findings, and to train the people. Outstanding Scientist Award (India, 2020), Lifetime Achievements Award (2019, Malaysia), Outstanding School award (2018, Malaysia), and a Silver Prize (Malaysia, i-ENVEX 2015) are some of the recognitions he has obtained previously. Recently, he is the Chancellor, and the Dean of School of Aviation Management and Logistics at Swiss Institute of Management and Innovation in Switzerland.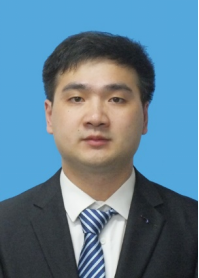 Assoc. Prof. Yongding Tian
Southwest Jiaotong University/School of Civil Eningeering
Title: Development of Advanced Sensing Technologies for Structural Health Monitoring of Civil Infrastructure
Yongding Tian received his Ph.D from the School of Civil Engineering at Southeast University and the Department of Civil Engineering at Monash University (Australia). After his graduation, Yongding joined Southwest Jiaotong University as an Associate Professor in July 2021. His research interests include structural health monitoring and diagnosis, noncontact vision-based measurement, advanced sensing technology and performance degradation mechanism investigation. He has gained financial support from National key research and development program, the National Natural Science Foundation of China, Postgraduate Research & Practice Innovation Progaram of Jiangsu Province. He has published nearly 20 high-quality SCI-indexed journal articles, including the journal of Computer-aided Civil and Infrastructure Engineering (Top 1 journal in Civil Engineering,IF=11.775), Nano Energy(Top journal,IF=17.881), Automation in Construction (Top journal,IF=7.7), Mechanical Systems and Signal Processing (Top journal,IF=6.823), Structure Control and Health Monitroing, etc. His research output has been applied to the noncontact vortex-induced vibration measurement of Humen Suspension Bridge, the health monitoring of Sutong Yangtze River Bridge and the cable tension force measurement of Nansha Suspection Bridge. He has awarded Golden Medal of the 46th Geneva Inventions, the second prize of National Science and Technology Progress Award of China, best paper award of the 12th Research Symposium for Chinese PhD Students and Scholars in Australia and the Gold Prize in the 6th China International College Students "Internet+" Innovation and Entrepreneurship Competition. And he is served as the reviewer of the journal of Mechanical Systems and Signal Processing, Journal of Structural Engineering(ASCE) and Experimental Techniques.

Prof. Qiushi Cui
Chongqing University, School of Electrical Engineering
Speech Title: Electric Vechicle Charing Station Placement for Urban Areas
Qiushi Cui earned his M.Sc. degree from Illinois Institute of Technology, and the Ph.D. degree from McGill University, both in Electric Engineering. He was working as a postdoctoral researcher at Arizona State University (ASU) and served as the Associate Director of Machine Learning Laboratory for Power Systems in the Ira A. Fulton Schools of Engineering of the same university. Prior to joining ASU, he was a Research Engineer at OPAL-RT Technologies Inc. Dr. Cui has won three Best Paper Awards from UK, China, and the USA, all ranking the first. He was the winner of the Chunhui Cup Innovation and Entrepreneurship Competition for Overseas Chinese Scholars in the Energy Sector in 2018. Dr. Cui received the Postdoctoral Research Scholarship from both Natural Sciences and Engineering Research Council of Canada (NSERC) and Québec Research Fund - Nature and Technology (FRQNT) and held the MITACS Accelerate Research Program Fellowship from Canada.